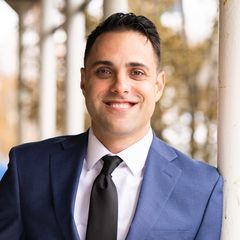 Justin Bosak
REALTOR® / Co-Owner
Hi, I'm Justin Bosak, a REALTOR® and part-owner of Ocean's Six Group with co-owners Thomas Zdanowicz and Abram Covella, both brokers. Since 2007, we're a cutting-edge real estate team powered by RE/MAX Revolution in Wall, NJ. After 19+ years of specializing in residential real estate, including new construction and waterfront, we've learned a thing or two about showing buyers and sellers how to plan their success quickly on a free consultation. You'll see that whatever your needs, we have a plan to make it succeed.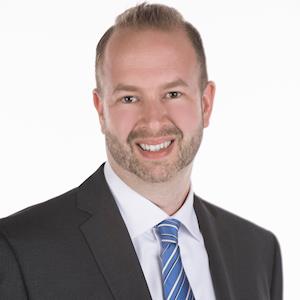 Abram Covella
Broker / Co-Owner
In 2007, The Ocean's Six Group was formed and quickly set the standards as one of the models of how a real estate team can be greater than the sum of its parts. We saw a need for specialists in every step of the process as technology was growing and the role of a realtor was more than just putting a listing in the MLS. Today our ever growing team consists of 15 full-time members including Listing Agents, Buyer Agents, Listing & Marketing Coordinator, Transaction Coordinator and a Field Service Member.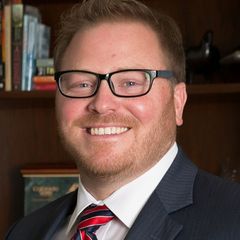 Thomas Zdanowicz
Broker / Co-Owner
In 2007, The Ocean's Six Group was formed and quickly set the standards as one of the models of how a real estate team can be greater than the sum of its parts. We saw a need for specialists in every step of the process as technology was growing and the role of a realtor was more than just putting a listing in the MLS. Today our ever growing team consists of 15 full-time members including Listing Agents, Buyer Agents, Listing & Marketing Coordinator, Transaction Coordinator and a Field Service Member.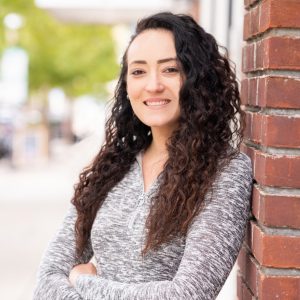 Emilee Jackson
732-320-2940
emileejackson3@gmail.com
Her name is "Ms. Jackson", and she is for real… nothing gives her more satisfaction than smiling faces at the closing table — well, nothing aside from country music & quality Mexican cuisine! As a young girl, Emilee grew up admiring her aunt, who had built a real estate business of her own. Emilee saw how much her aunt loved the flexibility offered by the profession as well as the opportunity to apply a personal touch to her client's needs. Now, with over 16 years of experience, Emilee stands proud behind hundreds of sold homes & throngs of satisfied clients. Her efforts have given rise to numerous industry awards such as Circle of Excellence, RE/MAX of Fame, Executive Club & 100% Club. "Ms. Jackson's Promise" is to maximize quality time with her clients. Whether it's time to sell or search for that "Dream Home", expect an efficient, reliable & above all friendly home-buying experience.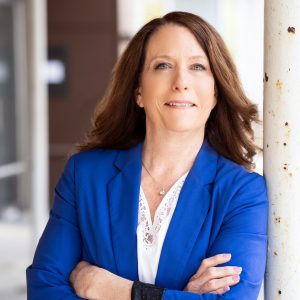 Patricia Florkowski
732-406-5680   pflorkowski5@gmail.comI have been in real estate since 2004 and I am excited to have recently joined the The Ocean's Six Team. I have incredible knowledge of the state as I have been in new construction previously working for a builder. I am originally from Brooklyn and have been a resident of Ocean County for the last 22 years. When I am not helping my clients build or find the home of their dreams I enjoy spending time at the Jersey Shore,working out and most importantly spending time with my family. I am looking forward to furthering my career with this team and successfully helping my clients.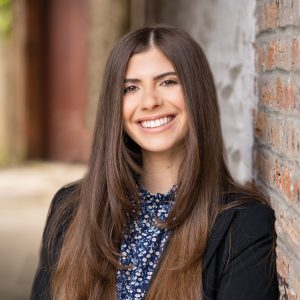 Kendall Alexander
732-610-3436
klalexanderrealestate@gmail.com
 Hi, I'm Kendall Alexander, a REALTOR Associate and proud member of Ocean's Six Group. Growing up I admired my dad who started his own business from the ground up. I always loved the aspect of controlling your own destiny and building personal relationships with people that if done right can last a lifetime. Once I graduated college with my business and fashion degree, I started exploring ways to build my own business and in 2020 during the pandemic I found my calling for Real Estate. I now enjoy my time working with clients to find them their dream home. It is my main priority that not only do my clients find a home they love but have a great experience from start to finish. Client satisfaction is always 100% with me and I take great pride in making sure clients are well informed by guiding them through the entire process whether its buying or selling. If you want someone who is dedicated, knowledgeable, and passionate about what they do contact me today!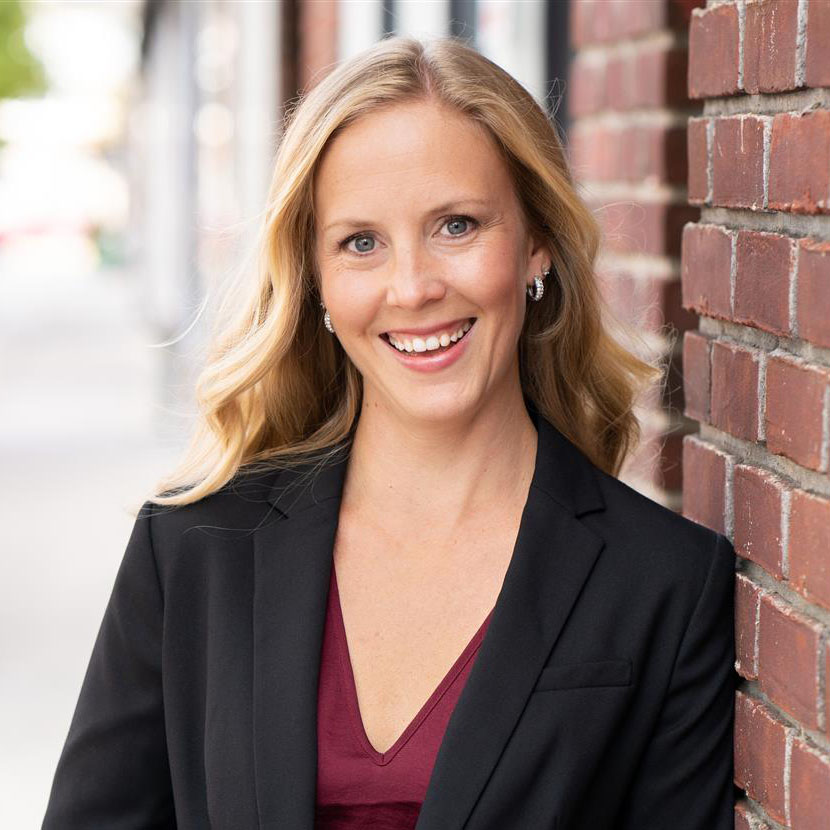 Shannon Taynor
848-333-2866
shannontaynor@gmail.com
 I am a life long resident of the Jersey Shore, born and raised in Toms River! Sharing my knowledge and expertise of the area is just one way I build great relationships with my clients. I am committed to helping you achieve your buying, selling, and investing goals! I graduated from Toms River High School North in 2001 and continued on to getting my BS in Business Management and Marketing from Kean University. From there I worked in various fields including office management, education, and for a new construction development company before following my passions to real estate. I am excited to be part of the Ocean 6 team and to work with the best of the best in the industry. I bring dedication, professionalism, and business experience to every transaction to ensure a smooth process for all. I now raise my 3 sons in the same town I grew up in, and its an honor to continue to support local businesses and the growth of the Jersey Shore. Call me and I will happily guide you through the process of your next move!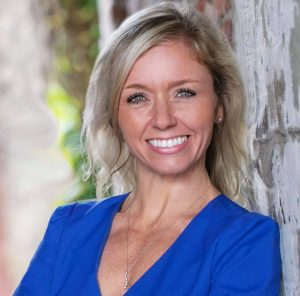 Melissa Lo Presti
732-948-9866
melissa.lopresti@gmail.com
 Melissa LoPresti is a fresh face in Real Estate. Born in Point Pleasant, NJ she was a resident of Brick until completion of high school in 1997. From there moved to Pennsylvania where she obtained a Bachelor's Degree in Visual Communications from Allentown College. She has a passion for art, design craftsmanship and beauty. From college she set out to Southern California where she worked in service for seven years until her love for the Jersey Shore brought her home. Her years in the service industry have made her proficient in customer service, multitasking and patience. She has a strong love for people, being in service of others and a power greater then herself. When she has time to enjoy life you will find her running, practicing Yoga, laying on the beach and spending time with her family. She has been known to say that her most valuable life lesson is that anything worth having is worth working hard for. Currently she is working to be the best agent she can possibly be. Always in service of others. She is thrilled to be part of such an amazing team, and she is here to work hard for you.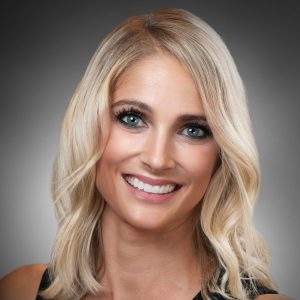 Erin Frazier
732-406-5680
erinfrazier2011@gmail.com
 Since becoming an agent in 2011, sharing my own knowledge and love of the Jersey Shore with clients has become a passion of mine. Growing up and now raising children of my own here, I am invested in seeing our communities flourish. Being an agent, gives me the ability to help families and investors, a like, buyers and sellers, achieve their goals all while enjoying the beauty of our amazing area.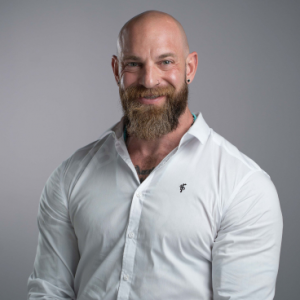 Philip Dore
732-609-2604
philipdore@remax.net
Phil was born and raised in Teaneck, New Jersey. Upon graduating from Teaneck High School he joined the United States Army in 1998 and served until 2012. Remarkably, his Father is also an US Army Veteran and his brother is currently Active Duty in the United States Navy. He's been stationed all over the United States and the World in such places as Arlington (Virginia), Fort Drum (New York), Korea, Baumholder (Germany) and Baghdad (Iraq). During 2010 to 2015, Phil worked as a Security Contractor for the United States Government with multiple combat deployments. A true Athlete and Entrepreneur at heart, Phil lives a very active and driven lifestyle.
Currently residing in Point Pleasant, he is truly an outdoorsman from the ocean to the woods. He enjoys surfing, skateboarding, biking and exercising on the beach with his dogs, two Great Danes named Molly and Hendrix and one Lab mix named Domino. He is an Organizer of the "Veterans Outreach Workout" Event. It brings Veterans, Civilians and Military together to raise awareness about the Veteran suicide epidemic. He also works closely with other 501C3 charities that are involved in helping Veterans with transition and mental health issues. Going on 3 years of working on The Ocean's Six Group, this background has forged Phil into an honest, disciplined, detail oriented, and goal driven agent with a focus on being truly dedicated to the best interests of his clients.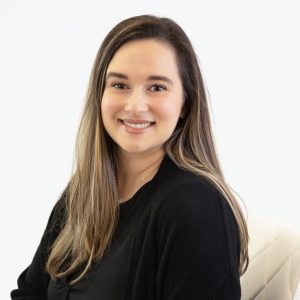 Virginia Iliadis
732-779-4660
virginiailiadis@gmail.com
"Raised in Ocean County, Virginia understands the benefits of living close to the shore. Virginia's background in customer service proves her excellent communication skills and hard work in helping her clients find the home of their dreams.
Since becoming a Realtor in 2016, Virginia has become well versed in real estate in Ocean and MOnmouth Counties and comes highly recommended by her clients and fellow professionals.
Growing up and a current resident of Bayville, she is well connected nd actively involved in the community. Virginia is also fluent in Greek and loves to travel to Greece with her family often.
Virginia is thorough, detail oriented, and will help you every step of the way."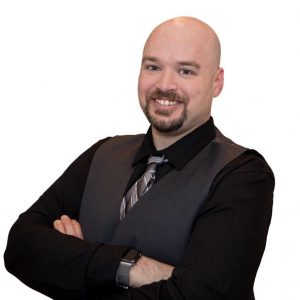 Jonathan Yount
614-354-2962
reagentjonathan@gmail.com
 After nearly 20 years in Retail Management I wanted to make a change that would offer me more control in my future and provide a realistic work /life balance . Real Estate had always been a career goal running in the back of my mind as I love to work with people, I'm intrigued by the housing market, and I have a passion for solving puzzles. These skills have been particularly useful as a realtor. I was licensed in 2016 and joined RE/MAX Revolution's Oceans Six Group. As a member of the team I have sold many homes here at the fabled Jersey Shore. Nothing is more gratifying then the smile on the face of a a new home owner. Love what you do and you'll never work a day in your life.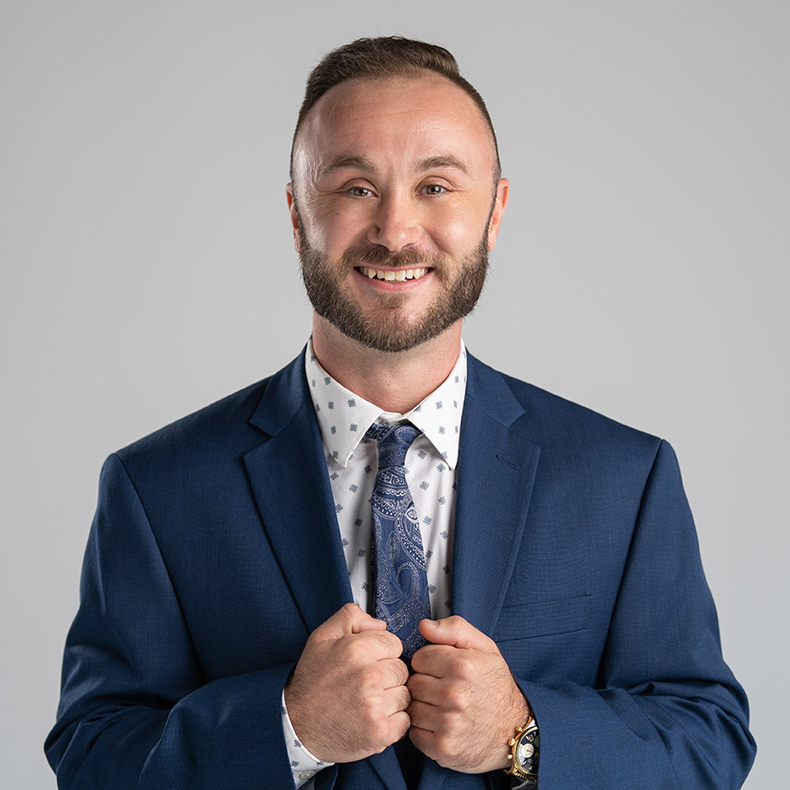 Michael Guinta
732-597-2348
mguinta924@gmail.com
Born in Toms River, Michael has resided in Ocean County for over 30 years, graduating from Toms River East (2010), then headed on to Rutgers University to further his education, where he obtained a Bachelors's Degree (2014) in History, with a Minor in Education. He has interests in sports, personal development, reading, volunteering as well as staying active. A few months after graduating college, Michael was recruited by a solar company to do door-to-door sales. After just two years in the industry, he worked his way up to become a District Manager. At that point, he knew he had a passion for helping others. After years of doing door-to-door sales, he decided to make a career change when an opportunity presented itself. With almost a decade of sales experience, it has made him understand the value of customer service, having patience, as well as being able to multitask. He is known to be a hard worker and someone who prides himself on being better than who he was yesterday. He is excited to be a part of the Oceans Six team here at RE/MAX Revolution and is ready to work with some of the best agents in the state of New Jersey.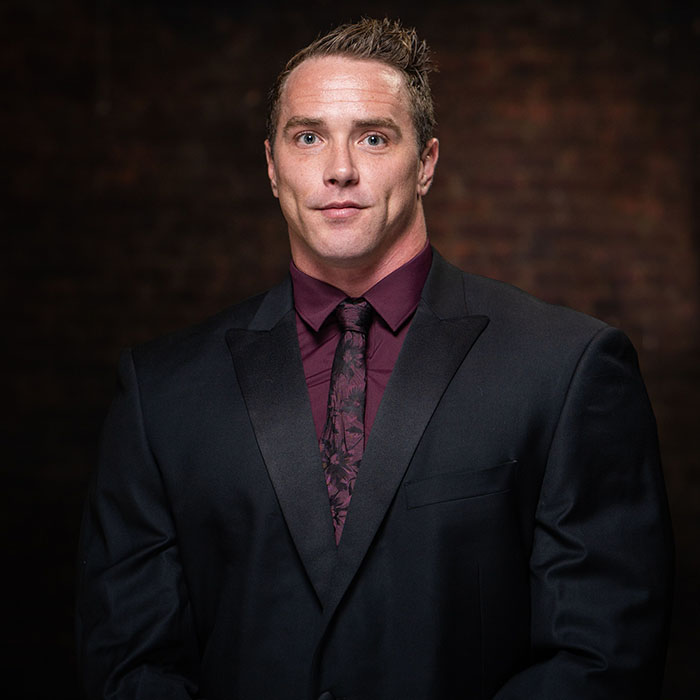 Steve Ace
570-903-1628
steveace48@gmail.com
Growing up on a farm in rural Pennsylvania, Steven developed a consistent work ethic at a young age. His personability and small town family values are a joy for his clients to work with. He has found success in his many ventures from graduating as salutatorian of his high school class and cum laude from his college, New Jersey Institute of Technogy, as an engineer; to excelling at multiple sports including captaining his division 1 baseball team and earning accolades as an all natural amateur bodybuilder. Steven served as a DoD analyst and engineer, developing a reputation as an expert problem solver until his entrepreneurial spirit took over and led him to build a million dollar business in under one year by mastering online and social media marketing techniques. Having personally bought and sold multiple types of properties in multiple states, he has in depth knowledge of the home buying and selling process, with an expertise in often tricky waterfront properties. The best part, as a single guy with no children, he has nothing better to do than go to work for you! No matter your real estate needs, "always bet on Ace!"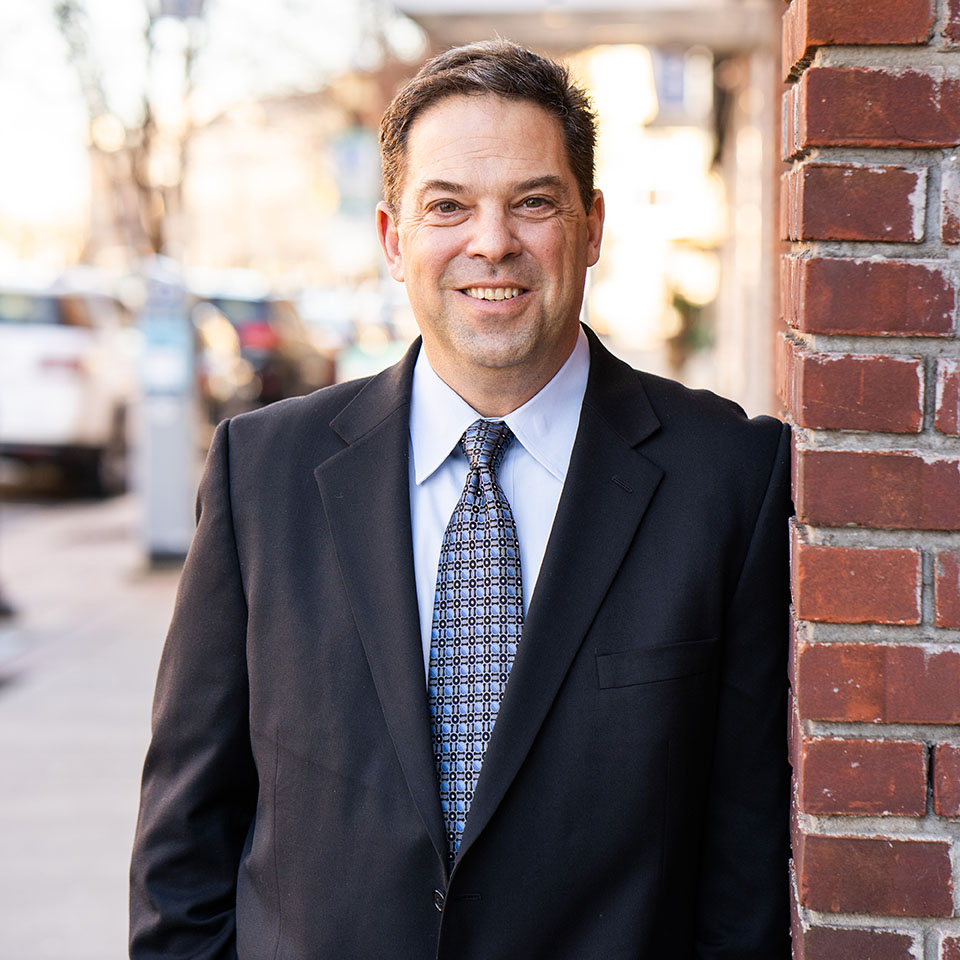 Bruce Glorsky
908-814-3531
movewithbruce@gmail.com
Helping you "make the right move"…is my business! Not many realtors can boast years of hands-on experience in the realms of marketing, sales, event, construction and, property development, as well as full scale commercial & retail business management, operations, marketing, and much, much more. But then again, I am not your typical realtor.
That's because I bring a totally different set of skills to the table—the skills of a successful negotiator, entrepreneur, property and business developer. My clients benefit from years of experience building and running businesses throughout Ocean County involving Retail-Wholesale-Warehouse-Destination Entertainment-Fitness-New Construction & Residential Development.
I grew up in Toms River & started the salty life as a child. My family has been part of Ocean County's real estate growth for more than 75 years. Owners and operators of large scale building supply superstores, I cut my teeth in the family business, spending most of my free time working at all levels of the operation. My career moved on to serve in a range of Senior and C-level positions for builders and real estate developers. I took over the operation of a 130,000sf warehouse facility and took on the responsibility to change it into a retail complex. This included government approvals, working with architects & designers as well as managing the day to day full operations of the revised retail center. That following year, that project won the State of NJ-Governors Award for Tourism. From that point, I took this ability and helped build and manage other entertainment destinations in New Jersey & Florida. Real Estate and business development is in my blood, so in 2012 I returned to my roots and joined the RE/MAX Brand and aligned myself with The Ocean's Six Group. My family & I still reside in Toms River.